Get to Know Elizabeth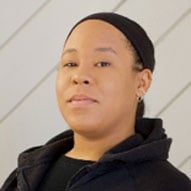 AMG would like to introduce Elizabeth Pavlik who joined AMG Inc, as a CAD technician in September 2014.
She graduated with an Associate of Applied Science in CADD from Central Texas College, and is an alumni member of Phi Theta Kappa Honor Society. Her primary experience is with AutoCAD and Revit, and she has learned CAD principles and practices for every engineering discipline.
Elizabeth comes from a graphic design and illustration background, and enjoys creating 3D concept and fantasy architectural renderings in her free time. She is a military spouse, and is happy to be near her hometown of Cincinnati again after spending five years in Georgia and Texas.
What Does a CAD Technician Do?
Our CAD Technicians are expected to work closely with our engineers to generate designs and/or updates for projects. Elizabeth is comfortable working through tight deadlines and delivering accurate work for each client and project. She is a crucial aspect of our process and help to deliver a superior end product.
We are excited to have Elizabeth working on our team!