We've recently added a new face to our AMG team, and wanted to take a quick moment to introduce him.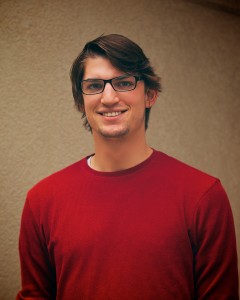 AJ Hirsch recently graduated from the Ohio State University with his Bachelor of Science in Chemical Engineering. While at OSU, he was a Provost Scholarship Recipient and a member of the Ohio State University Fundamentals of Engineering Honors Program. During his senior year, AJ designed and created processes for the production of Acrylonitrile and Bioethanol through simulation and economic analysis.
Throughout his time at OSU and internships, AJ developed an extensive working knowledge in the following fields:
Matlab
ChemCAD
Reactor design and kinetics
Heat, mass and momentum transfer
Thermodynamics
Process control and safety
Statistics
AJ will be joining our team as a Chemical Engineer. We are excited to welcome him aboard and put him to work!