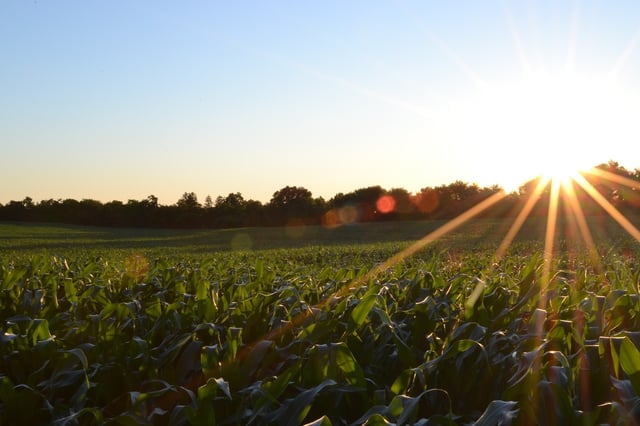 The ethanol industry has been growing in America for decades. As manufacturers try to produce an attractive alternative to fossil fuels, which come with their own environmental and political concerns, more and more producers have turned to ethanol.
As the industry has grown more competitive, advances in engineering and methods of production are needed to keep a company's investment profitable.
Thanks to QTI-AMG 'Food Before Fuel NextGen" technology, ethanol producing companies are now able to make their ethanol, while also having more hi-value co-products (food ingredients) as well.
"Until now, the ethanol industry has found it difficult to optimize profit potential due to low ethanol prices and low by-product value", Alberto Mendez, Jr., has stated "This will change that formula".
What is NextGen?
The NextGen technology is a system that fractionates corn using a short Dry Milling Path process, and enhances the germ and fiber using WetMilling technologies, while allowing the gluten to be separated from the starch through the existing, liquefaction process, resulting in a very low starch protein called GlutenolTM.
How QTI-AMG, LLC will Revolutionize the Ethanol Production
Unlike some other forms of ethanol manufacturing NextGen does not use sulfur dioxide. This means that 316 stainless steel handling equipment is not necessary to this process.
Along with increasing ethanol output, QTI-AMG's NextGen for process allows for the production of high-quality co-products such as NeutraGermTM, ProBranTM, and GlutenolTM, these co-products become another potential revenue steam with which to complete in an already competitive industry.
Ethanol Production Profitability
Last year, the United States produced 14.3 billion gallons of ethanol: the highest level ever.
Without advances in technology, such as "Food before Fuel NextGen" the industry would have needed an additional 2.2 million acres of corn to be cultivated – about half the size of New Jersey.
The University of Illinois at Urbana-Champaign tracks the productivity of the ethanol industry. The estimate that the average ethanol plant construction costs $2.11 per gallon of ethanol production capacity, with a total of $0.60 fixed costs per bushel of corn processed. The University's studies also find that the margins net of variable and fixed costs (with high variability) averaged only $0.12 per bushel of corn processed.
With these slim margins, adding additional revenue streams is vital for producers to stay competitive in the ethanol industry.
Through QTI-AMG's 'Food Before Fuel NextGen' process, manufacturers are able to produce ethanol co-products for both the food industry and animal feed industry.
Since the products are produced without the use of sulfur dioxide, both industries' co-products have a neutral taste profile. Feed co-product, like Glutenol® for example, are very low in moisture, low in dust, and mix easily with other feeds.
As the ethanol industry continues to grow in the United States and beyond, processes like 'Food Before Fuel NextGen' will become more and more critical to producers' successes. Providing the means to make more ethanol for less, and to improve its by-products' quality and salability, are just a few of the ways QTI-AMG, LLC is changing the industry.