Get to Know Joe
Joe is a Sr. Electrical Designer and Sr. Project Manager at AMG.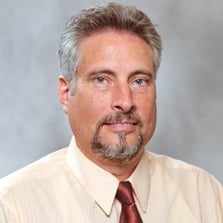 Joe Landrum is a native of the Dayton, OH area. Growing up, he wanted to be an architect. After some good advice from his father and grandfather, he decided to go to school to be an electrician. After 15 years in the industry, he obtained his state electrical contractors license and ran his own business for about 6 years. In 1998, he pursued a career in electrical design and has been involved in engineering ever since.
In this role, he learned that he loved working on lighting design and continued to grow his career. In 2010, he received his Project Management Professional certification (PMP) and continues to use those skills today. With more than 40 years of experience in the A/E/C industry, Joe provides services of every aspect from marketing and probability research to design, capital cost estimating, procurement, project management and complete construction management for industrial, commercial, institutional, and military projects.
At AMG, he works as a project manager and electrical designer. He said some of his favorite things about AMG are the atmosphere and the people. It could probably be assumed that his favorite person here is his son, Joe III, who also works at AMG as an electrical designer! Joe and Joe III can be seen together in the picture below.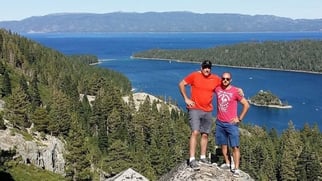 In his free time, Joe loves to spend time with his wife, children, and grandchildren. They all live within a few miles' radius of each other! They enjoy bonding over grandchildren and sports, like the AMG volleyball league he and his son are in together.
Joe is passionate about God; he is involved with a men's group who reach out to mentor men and help them learn to be spiritual men. He likes action movies, Marvel movies, and enjoys playing strategy video games. Some of his favorite music includes Casting Crowns, Toby Mac, Skillet, and Imagine Dragons.