Get to Know Mick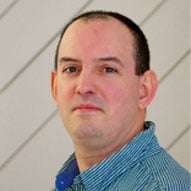 Mick joined AMG Inc. in 2014 as a CAD Technician. Mick Leighner comes to AMG with 14 years of drafting and design experience. Mick has an Architectural background with experience in residential, commercial, and industrial. In the past Mick has worked on multimillion dollar biopharmaceutical projects. Mick also brings a strong background in Bentley Micro Station.
Job Responsibilities
CAD Technician's work with engineers to help generate and design for projects. Some job responsibilities include general 2D drafting, performing computer-aided design, and assisting in the preparation of associated documentation for a variety of our engineering projects.
We are lucky to have Mick working on our team in this role!