In our line of work, we face complicated projects all the time. We thought we'd take a minute to share a recent example.
Commissioned by a large soybean crush plant to replace an in-ground hexane skim pit, AMG was faced with an aggressive project to be completed during a fourteen day shutdown.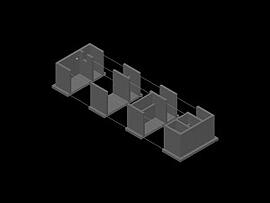 Skim pits are used to separate the chemical constituent hexane (or a soybean oil/hexane mixture) from water, a constituent that is highly combustible and volatile. The project included the removal of a former skim pit, which had aged and deteriorated significantly, and the addition of a new skim design consisting of a cast-in-place concrete pit.
Complicating the project was the unique time frame presented from the production facility. A fourteen day shutdown meant that AMG had only nine days to complete the full project, giving the production facility the necessary time to purge the facility prior to construction and recharge the facility upon the completion of the project.
As can be expected, the project required intricate and precise skill at several levels, from pre-casting to erection. AMG was able to identify subcontractors for each specialized facet of the project, delivering a budget and plan that was satisfactory to the client. You can find more details on this project by reading through our case study.
We'd love to discuss your project with you, and show you how our experience and approach can deliver proven results.