Get to Know Roberto
Roberto is a Project Manager at AMG.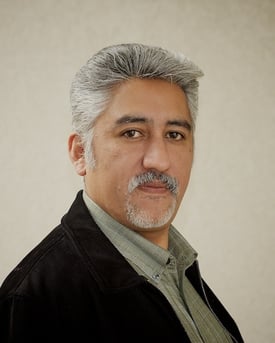 Roberto Calderon is a Project Manager at AMG. He has been working at AMG for 9 years. Roberto enjoys the variety that he finds in his work at AMG. One day he can be very busy managing a project, interacting with clients, contractors, and vendors, and the next day he can be exercising some creativity with piping or mechanical design or learning other skills.
Before AMG, Roberto studied architecture in school in Mexico, where he is from. After school, he started working as a draftsman, what he thought it would be only a temporary job, became the beginning of his career in the industrial fields. With his architectural background, he not only did drawings for the company, but expanded his responsibilities and experience in architectural and civil construction, and mainly in the petrochemical engineering, from piping and mechanical design to construction and fabrication supervision, installation support, and then post project services, maintenance, spare parts sales, safety operations training, etc.
Since he was working at an American company, they had the headquarters in the states. Roberto moved to Brownsville, TX to continue working for them. In Texas, Roberto gained more responsibility. He was involved drafting management, Project management and on-site construction management, and other duties. Up to this point, Roberto's experience was limited to hydrogen generation plants (by hydrocarbon reforming or "cracking"), but he was involved in every system from the plants they designed, fabricated, and installed, he became familiar with systems like natural gas, steam generation, heat recovery, process cooling, catalyst conversion, high temperature furnaces, gas filtration "pressure swing adsorption", compression and storage, etc.
He started working with AMG as a Design Engineer, but his responsibilities were focused to mechanical and piping design, he became exposed to the Grain Processing industrial fields, adding to his experience new processes, both dry milling and wet milling mainly from corn and barley processing for the ethanol production, human and animal food production (in a great variety or products that this implies), and fuel production and also some biochemical processes. In 2012 Roberto got his first project management assignment for a calcium carbonate milling project in Mexico, since then, he has continued supporting the AMG team in project management, site support, and mechanical and piping design.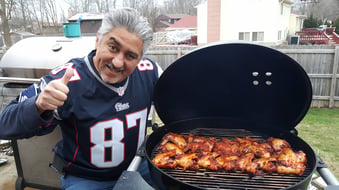 In his free time, Roberto enjoys fixing things. From cars to household appliances, he loves to fix what he knows how to, or watch videos to learn how to fix the things he doesn't know! He loves the movie Forrest Gump and enjoys horror and suspense movies. His favorite vacation spot is the beach. He also enjoys drawing and reading, but his favorite hobby by far, is his family and cooking for them. He has one daughter who is attending Yale and a son who will start at Ohio State University in the fall, and his youngest son is starting high school playing the trumpet and swimming.