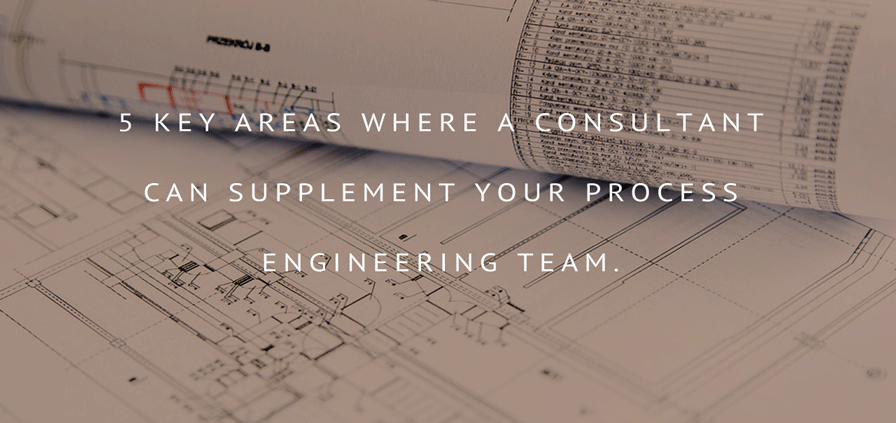 Whether your team is too small or stretched too thin, bringing in an engineering partner could prove to be a significant value-add for your team…if you hire the right one.
Inside modern industrial processing facilities, process engineering teams design the complex chemistry that brings new products to market. And they face more pressure than ever to do it quickly, with less resources at their disposal.

However, as you well know, transforming a process design, or concept from paper to reality requires detailed engineering and manual hours that many process teams simply do not have the bandwidth to support.
The Myth: A Consultant Will Just Mess Everything Up!
I've talked to several process leaders who voice frustration at the mention of bringing in an engineering consultant to support their team. Why the fear? In their experience, consultants oftentimes bring more challenges to the project, rather than the solutions that they are scoped to deliver.
These consultants become the 800lb gorilla in the room. They come in after the project plan is approved and impose their own policies, processes, and practices that bloat the project schedule. Unfortunately, that does happen often.

That's a reality. The myth is that all engineering consultants are the same.
The Truth: A Consulting Partner Should Add Value!
The truth is, not all engineering consultants are created equal.
Where the wrong partner bloats your schedule and causes you headache after headache, the right partner will bring speed, fresh vision, and problem-solving to your project. They will adapt to your processes and procedures, rather than imposing their own. And they will be onboard quickly, understand your needs, and deliver on-time on their promises.

Here are 5 specific ways that an engineering consultant can add significant value to your team, helping you to achieve your project goals.
1. Early Stage Project Validation
Early in the project, a process engineering consultant can conduct the specific studies you need to win early buy-in from the executive level. Your partner should also help you predict and answer the questions that your superiors will be asking early on.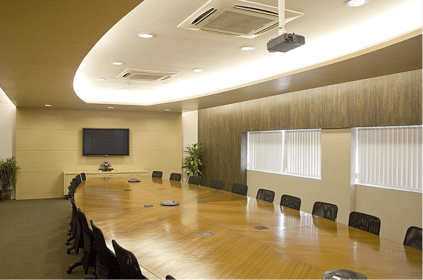 AMG can help you win executive support by proving your concept, or validating the cost estimate, with activities like:
Economic Viability Studies (payback/ROI analysis)

Scope Confirmations & Reductions

Mass and Energy Balances

Utility Studies

Project Feasibility Studies

Uptime and Reliability Optimization

Permitting & Compliance Planning
Beyond executive buy-in, having a partner involved early on will help you thoroughly vet capital estimates to reduce the risk of finding big "cost killers" later in the life of the project.
2. Deliver Intelligent P&IDs
Creating Process and Instrument Diagrams (P&IDs) is the responsibility of the process engineering team.
Traditionally, compiling the mission-critical data (such as equipment specs, motor sizes, control information, etc.) from the drawings into shared documentation requires a manual process. This results in a data bottleneck—making it extremely burdensome to both access the data in real-time and update the data when changes to the design are made.

Intelligent P&IDs solve this issue.
A sophisticated engineering partner can bring Intelligent P&IDs to your project. Working with your team, they can capture the full spec data (for example, impeller, inlet, and discharge sizes for a pump) for every piece of equipment and piping within your process into a shared database that can be accessed in real-time. During your project, this is vital to transform documentation and report generation.

Intelligent P&IDs also deliver positive downstream impact on the facility's maintenance team—who can easily access this information to organize their efforts.
3. Build Process Control Narratives
Building the process control narratives is an extremely meticulous task with substantial downstream implications. Everything from construction to commissioning to operations and maintenance hinge on these documents.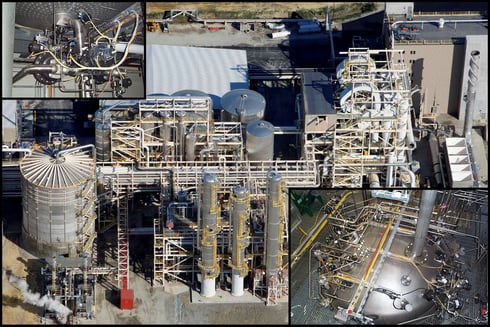 After P&IDs are created, the PCNs should document the following elements:
Process Overview

Control Loop Description

Function

Controller Modes Available

Controller Algorithm

Alarm Functions

Sequence Descriptions

Operator Information

Components

Maintenance

Other Items
It's not uncommon to find that you need as many as a dozen 100 PCNs for a single P&ID. Does your team have the manpower to fill out that paperwork to the level of detail that is required by your operations?
4. Perform HAZOPs Studies
Another important element of any facility project is completing the necessary HAZOPs studies and requirements.
An effective process safety management program requires evaluating the process design, equipment, technology, operational procedures, maintenance activities, training programs, and emergency preparedness plans for your specific process.
For small or limited teams, this can present a nightmare of additional work. At AMG, we can support your team to provide the following:
Preliminary Process Hazard Analysis

Consequence of Deviation Analysis

Process Change Management

OSHA Training

Pre-Startup Safety Review
The right engineering partner will identify the level of support you require to complete rigorous HAZOP studies and procedures.
5. Execute a Commissioning & Start-Up Plan
Before you can "flip the switch" on your newly constructed process, thousands of meticulous checks and tests must be performed. This means that a robust Commissioning & Start-Up Plan must be created and executed against quickly to bring the process online.
If you're a small team with a handful of engineers, this can seem overwhelming.
A process engineering firm can design that Commissioning Plan, and provide the manual labor necessary to test and validate the process. This is probably the most obvious area of support where an engineering partner's value is quickly realized.
From Concept to Reality: Effectively and Efficiently
In today's global markets, the Process Engineer is on the front lines of helping their companies achieve Top Quartile Performance. This is their true strength – designing the chemistry and processes that bring new products to market, or improve current products.

Bringing in a consulting partner can help you translate those intricately designed processes into completed and profitable projects in less time, with fewer resources, and with less capital. To see 20 more reasons why it pays (off) to bring in a consultant to support your process engineering team, download and read my whitepaper, Process Engineering: How to Go from Concept to Profitability with a Small or Limited Team.