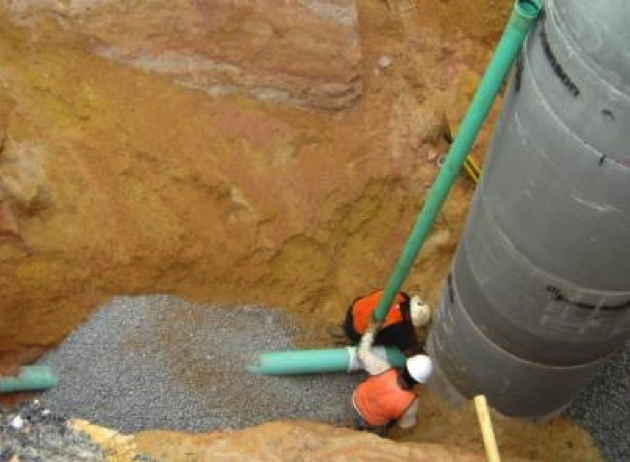 Worksite accidents are far too common in the construction industry. OSHA Construction 10-Hour Training is designed to raise awareness of construction site safety and health hazards and provide information and motivation to recognize and mitigate those hazards. Aside from the significant impact that an accident can have on workers and their families, the impact that an accident can have on a business's bottom line can far exceed the direct costs of medical care. Indirect costs of an accident such as lost productivity, accident investigation, schedule delays, legal fees, workman's compensation, etc. can add a significant multiplier to the medical costs of an accident.
29 CFR 1926 OSHA Construction Industry Regulations are the enforceable requirements for worker safety and health. The 27 subparts of the regulation cover all areas of the construction industry from excavation to roofing operations and everything in-between. OSHA 10 Hour Training focuses on topics that have the highest impact on worker safety covering both OSHA-mandated as well as elective topics. The goal of the training is to provide workers with the information they need to perform their job safely and in compliance with OSHA regulations.
Why OSHA 10-Hour Training is Important
OSHA 10-hour training helps your employees be more informed and safety-conscious, resulting in fewer worksite accidents. Project owners are increasing their requirements for contractor employees to have the OSHA 10-hour credential. Many state governments have the same requirement for contractor employees working at project sites funded with public money.
What is Covered in OSHA 10-Hour Training
OSHA doesn't provide the training directly. Rather, OSHA's Construction Industry Outreach Training Program relies on OSHA-trained authorized individuals to provide the training. Training requirements dictate that the following topics be covered in a minimum of six hours of instruction:
Introduction to the Occupational Safety and Health Act
Fall Protection
Electrical Hazards
Struck By Hazards
Caught In/Between Hazards
An additional four hours of instruction must include:
Personal Protective and Lifesaving Equipment
Health Hazards in Construction
Along with electives such as:
Excavations
Scaffolds
Cranes & Derricks
Stairways & Ladders
Tools - Hand & Power
Material Handling
Students completing the training receive an OSHA-issued credential (10-Hour Card). While there is no current requirement to update this training once it is completed, employer safety programs typically provide topic focus & refreshers, as well as introduce relevant safety topics on a continuing basis. Life-long attention to safety helps lead to a long life.
Benefits of In-Person Training vs. On-Line Certification
Many companies offer OSHA 10-hour training online. While online access does offer some level of convenience and flexibility, it's not the recommended route. There's too great of an opportunity for distraction online, reducing the likelihood that a worker will retain the information. Online programs also tend to be very boilerplate; some of the information may not be relevant to your line of work. Also, online programs generally allow for up to six months to complete the training once it is started. While that flexibility may seem convenient, it could also become unwieldy to manage if you have a large crew of employees.
In-person training offers several critical benefits. Most importantly, it increases the probability of information retention. After all, the primary goal is to reduce worksite accidents. The best way to do that is with in-person, hands-on training. In-person training also lends itself to a bit of customization. The trainer may be able to tailor some of the material to your specific industry or line of work. A classroom setting also allows for interaction with the trainer and fellow students where individual experience can be related that enhances the course content.
In-person programs are done over a two-day period, which allows your entire team the opportunity to quickly obtain their OSHA 10 hour training credential. Many companies will do the training on-site to provide added convenience for you and your workers.
AMG Offers In-Person OSHA-10 Training
AMG is proud to offer OSHA 10 Hour training to construction professionals. Our company was built on a commitment of safety and doing things the right way. Our experienced training staff would be happy to provide training for your workers, either at our location or yours. Please contact us for more information on how we can help you create a safer worksite.